Like New Concession Trailer
Like New Concession Trailer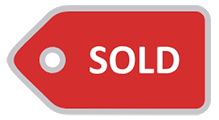 SOLD

Has less than 40 miles on it, and has new cooking equipment with less than 60 hours of cooking on it. Also inlcuded is a 96 Eddie Bauer Edition Ford Exporer to pull it (has lots of miles but it's dependable.) Included are lots of extras and smallwares.
$22,000. Stevensville, Maryland.
CLICK on "MORE DETAILS" for PICS!!!
SOLD
Call @ 601-749-8424 x 11
or Click on the "Request" link to E-mail for more information.