Brand New 7' x 26' Coachman Mobile Kitchen Food Concession Trailer
Brand New 7' x 26' Coachman Mobile Kitchen Food Concession Trailer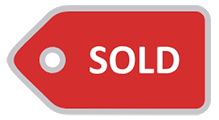 Travel anywhere with your dream kitchen! Hurry up and get this 2002 model converted Coachman Catalina travel trailer that's featuring a 2018 build kitchen inside! The trailer is brand new and all equipment has never been used. See more details down below.
.

Equipment List
Vehicle Features

Air Conditioning

Concession Window(s): 1 26 x 20

Spare Tire

Cabinets: 6
Awning: manual

Bathroom
Equipment Power Supply

Propane Tank(s): 2-55 gal
Shore Power Cord: 25'
Refrigeration

Upright Freezer: 15
Cooking Equipment

Stovetop: 8
Oven: 30' 2 trays
Fryer(s): 2 10 qt.
Kitchen Equipment

Exhaust Hood: 6'
Exhaust Fan: 2000

Fire Extinguisher

Pro Fire Suppression System: Unisysn
Electrical

Interior Lighting: Flourescent 6'
Electrical Outlets: 3
Breaker Panel: 240
Plumbing

Hot Water Heater: 5 gal.
Hand-washing Sink: 1
Triple Sink: 1
Fresh Water Tank: 15
Gray Water Tank: 20
Toilet: 1
Shower: 1
Other Equipment

Extra Concession Windows: 1