Ford BBQ Truck with Trailer
Ford BBQ Truck with Trailer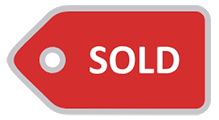 Spread the tasty BBQ aroma around the city when you travel around with your mobile BBQ business! Grab this 1996 model Ford E350 BBQ truck with trailer that's equipped with a BBQ smoker! It is featuring a 2012 build kitchen inside the BBQ truck. This Truck comes with BBQ trailer also for that price. There is also a True 48 refrigerator that's on the trailer along with stackable Alto Sham 750 th cook and hold ovens.More details and features can be seen below.


Equipment List
Vehicle Features

Air Conditioning: Front and Rear 12000 btu
Concession Window(s): 2 24" by 24"
Insulated Walls: Foam
Floor Drains: 1 Front
Diamond Plated Aluminum Flooring: Yes
Equipment Power Supply

Generator: 1 Champion 9000 watts 1 Generac 8000 watts
Refrigeration

Refrigerator: Countertop
Cooking Equipment

Convection Oven: 1/4 size Cadcor

BBQ Smoker

Warming Cabinet: 2 Cres Cor
Food Warmer: 1 two drawer warmer Toasters
Kitchen Equipment

Fire Extinguisher: 1 5 pound
Work Table: 18" by 24"
Electrical

Exterior Lighting: 2 outside lights
Interior Lighting: 2 fluorescent 48 "
Breaker Panel: 120 amps
Plumbing

Hot Water Heater: 3 gallon on demand
Hand-washing Sink: 1

Triple Sink

Fresh Water Tank: 25 gallon
Gray Water Tank: 44 gallon
Retail Equipment

POS System: Square two star bluetooth printer
Other Equipment

Transmission - Automatic

Gas Engine: 5.8L
Exterior Work Lights: Yes