Solar Powered Chevy P20 Boyer Town Special Edition 19' Shaved Ice Truck
Solar Powered Chevy P20 Boyer Town Special Edition 19' Shaved Ice Truck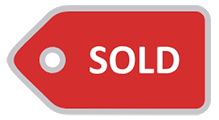 Profit from your customers' love for ice by capturing their hearts using this solar-powered 1981 Chevrolet P20 Boyer Town Bob Maguire Edition 19' shaved ice and ice cream truck! See this vehicle's complete features listed down below.
.
Equipment List
Vehicle Features

Concession Window(s): 47.5" x 47.5" left hand sliding vinyl serving window
Insulated Walls: rigid foam
Diamond Plated Aluminum Flooring: small section by serving window
Exterior Customer Counter: Acrylic Fold Down
Equipment Power Supply

Solar Panels: 5 - 260 watt solar panels, 4 - 6 Volt Deep Cycle batteries usl16
Refrigeration

Reach-In Upright Cooler: Alpicool C20 12v DC 21qt portable refrigerator
Refrigerator: 2 EdgeStar 12V DC fridge/freezer - 43qt, 63qt pull out
Food Service Equipment

Ice Shaver: Southern Snow New Orleans Style Shaver with 12 volt DC motor
Kitchen Equipment

Work Table: 3 stainless steel tables: 5' x 2', 5.5' x 2', and 2' x 1'
Electrical

Interior Lighting: 2 - 12v 18" x 6" LED lights
Plumbing

Hot Water Heater: On Demand propane with water pump
Hand-washing Sink: stainless steel 7" x 13"
Triple Sink: stainless steel 21" x 13"
Fresh Water Tank: 25 gal
Gray Water Tank: 30 gal
Other Equipment

Transmission - Automatic: 3-speed
Gas Engine: Carbureted 292 cubic inch straight 6. Runs well.
Additional Equipment

Additional 1: 2 Coldmaster 3-gallon ice cream cold crocks with lids
Additional 3: 2 ice block molds to use with Southern Snow machine; 14-1/2" x 5-1/2" x 6-1/2" - makes 12lbs block
Additional 4: custom hand painted and pinstriped logo
Additional 5: weather proof locking menu board
Additional 6: decorative foam ceiling tile
Additional 7: above head wire shelves
Additional 8: 2 stainless steel flavor/bottle racks; vinyl checkered flooring
Additional 9: plastic quart bottles, pourers, dust caps, ice molds
Additional 10: POTEK 2000W power inverter 12V DC to 110V AC with 3 AC ports and 1 USB port